Microsoft Sharepoint Online Customized
สอบถามข้อมูลเพิ่มเติมติดต่อ 02-440-0408 (อัตโนมัติ 6 เลขหมาย)
Microsoft Sharepoint Online Customized
หลักสูตรนี้เหมาะสำหรับผู้ที่ต้องใช้งาน Sharepoint ในการทำงาน หลักสูตรนี้จะสอนคุณตั้งแต่ขั้นพื้นฐาน ตั้งแต่การสร้าง Site การสร้าง Site ย่อย การทำ Library รวมถึงการกำหนด pages การสร้าง Forms และการกำหนด Workflow พื้นฐานด้วยเช่นกัน จึงเหมาะสำหรับผู้ทีต้องใช้งาน Sharepoint เพื่อนำความรู้ที่ได้มาปรับใช้ในการทำงานขององค์กร
แนะนำ SharePoint Online เบื้องต้น
SharePoint List Basics
Library Basics
Working with Lists and Library Views
Working with Sites
Page Content
Forms Library
Site Columns and Content Types
Office Integration
Managing SharePoint Site Permissions
Creating Forms and Basic Work Flow Environment
SharePoint Online Out-Of-The-Box Workflows
หลักสูตรนี้เหมาะสำหรับผู้ที่เริ่มต้นการใช้งานไปจนถึงผู้ที่มีความรู้เกี่ยวกับ Sharepoint หรือใช้งาน Sharepoint อยู่แล้วในการทำงาน เพื่อการใช้งานที่เกิดประโยชน์สูงสุด  Course นี้จึงเหมาะสำหรับผู้ที่ใช้งาน Sharepoint เพื่อนำไปปรับใช้ในการทำงาน
Module 1: SharePoint Online Introduction
Module 2: SharePoint List Basics
Module 3: Library Basics
Module 4: Working with Lists and Library Views
Module 5: Working with Sites
Module 6: Page Content
Module 7: Forms Library
Module 8: Site Columns and Content Types
Module 9: Office Integration
Module 10: Managing SharePoint Site Permissions
Module 11: Creating Forms and Basic Work Flow Environment
Module 12: SharePoint Online Out-Of-The-Box Workflows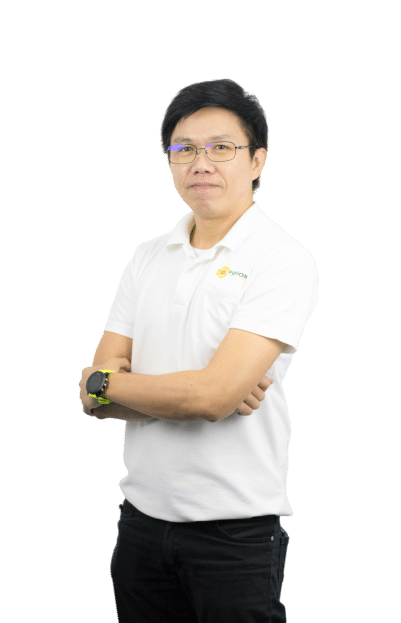 ด้วยประสบการณ์ทำงานทางด้าน IT กว่า 10 ปี  และการทำงานกับลูกค้าที่หลากหลายทำให้วิทยากร มีทั้งความรู้ และประสบการณ์ มาบอกเล่าการใช้งาน Application ให้ผู้เรียนได้เข้าใจและสามารถนำไปใช้งานได้จริงในการทำงาน
This SharePoint Online Fundamental is for who would like to working in a SharePoint Online environment. The course teaches SharePoint basics such as working with Site and Subsite, lists and libraries as well as basic page customizations, basic create form and basic workflow environment.
– SharePoint Online Introduction
– SharePoint List Basics
– Library Basics
– Working with Lists and Library Views
– Working with Sites
– Page Content
– Forms Library
– Site Columns and Content Types
– Office Integration
– Managing SharePoint Site Permissions
– Creating Forms and Basic Work Flow Environment
– SharePoint Online Out-Of-The-Box Workflows
This class has something for everything, from beginners who wish to customize their data entry forms in SharePoint right up to advanced users who need to use advanced formulas to deliver more bespoke actions to their apps.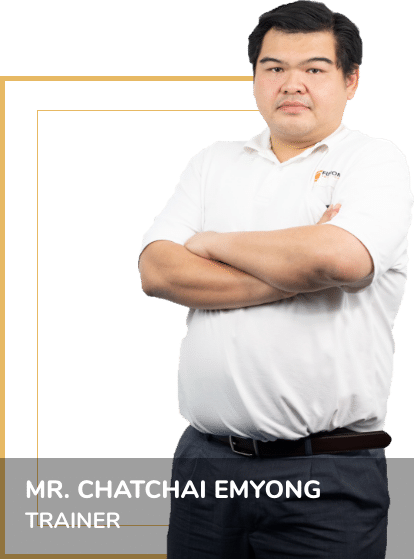 Module 1: SharePoint Online Introduction
Module 2: SharePoint List Basics
Module 4: Working with Lists and Library Views
Module 5: Working with Sites
Module 8: Site Columns and Content Types
Module 9: Office Integration
Module 10: Managing SharePoint Site Permissions
Module 11: Creating Forms and Basic Work Flow Environment
Module 12: SharePoint Online Out-Of-The-Box Workflows